About Edmonton Fabrication Centre (EFC)
Since its establishment in 1987, Edmonton Fabrication Centre (EFC) has been providing fabrication & welding services with enviable reputation in custom fabrication in Edmonton, Alberta and beyond. We believe that, the success of EFC is due to the commitment to customer satisfaction practised by the company, the use of leading edge fabrication technology, the ability to innovate customized design solutions and, the capacity and capability to handle all magnitude of fabrication jobs in our state of the art plant located in South Edmonton.
Our cutting-edge fabrication center combined with deep knowledge & a wealth of experience in the fabrication industry, have made us a primary destination for custom & structural fabrication, CNC Machining, Plasma Cutting and Oil Field Equipment Fabrication and Repair.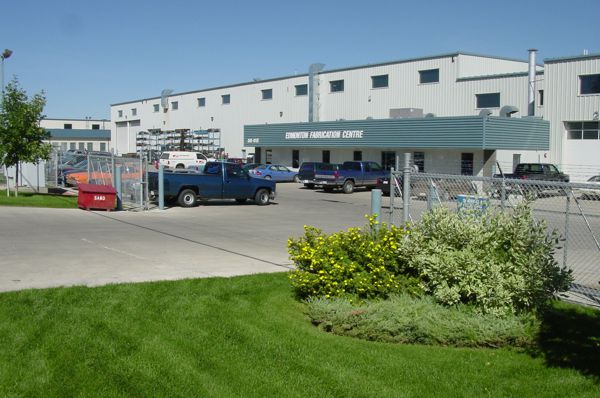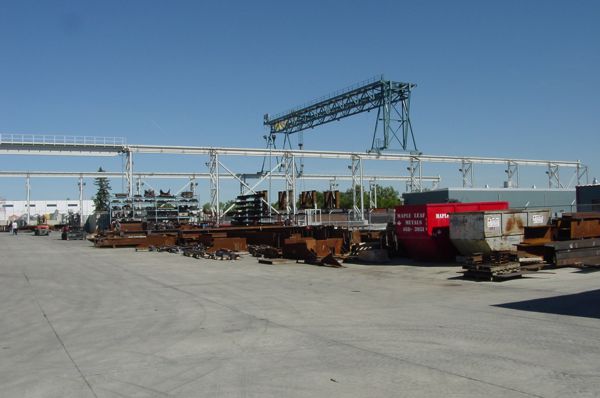 At EFC, our main aim is delivering precision metalwork design, manufacturing and repair services to diverse Canada and international customers. We work proactively with our clients to provide quality, safe and cost effective custom fabrication solutions to meet the diversified, special needs of individual customers. As a result, we have built up an excellence reputation for our 'Attention to Detail' in our client's request(s): Making our customer service second to none. We aim to continue with such philosophy and develop long term relationships with each and every one of our customers by delivering quality workmanship, on time and at a competitive cost.
EFC's goal is to continue its focus, determination and commitment to fulfill every customer requirement. The resolute leadership of EFC pooled with the unfaltering devotion of all personnel, positions EFC to concentrate unequalled efforts on attaining its unparalleled stated vision; that of becoming a premier fabrication facility and service provider in the welding industry.
"Work with Customers to deliver what they want and when they want it to their specification"
EFC is committed to "Total Customer Satisfaction" through Quality in Product Development, Design, Manufacturing, Support and Service. Stringent Quality Control Standards are exercised and inspections are conducted throughout all stages of the fabrication process and prior to shipment to ensure compliance with all applicable codes and customer specifications.
Our company's management is committed to build on its industry leadership by providing total quality in customer satisfaction and in vendor performance. Our mission is to supply our customers with on-time delivery of products, which are of the best possible quality and consistently meet their design specifications and performance criteria.
EFC believes that health and safety is everyone's business and is regarded, as part of the job of everyone working at EFC. Risks inherent in all activities must be diligently managed to prevent injuries and illness. At EFC safety is a condition of employment. EFC is committed to providing and maintaining a safe and healthy working environment at all of its work sites in accordance with all applicable regulations.
The company has a health and safety department for training new and regular employees in various aspects of safety and procedures. The company also encourages, conducts and supports research directed towards the improvement of safety and health at the work place. Plant managers and supervising personnel have the direct responsibility for translating company Occupational Health and Safety policies into action and promoting safe and healthful work practices among the other employees. They are the "key people" who create and maintain the employee health and safety programs.
Here at Edmonton Fabrication, we pride ourselves on our high quality workmanship, delivering projects right first time & on time. It is EFC's philosophy to "Produce high quality, cost effective, precision end products and services, so that the work we do and the services we provide contributes to our customers' success".
Our manufacturing process and skills have no limit, thanks to our skilled and qualified workforce as well as cutting-age fabrication facility that allows us to truly be a one stop fabrication shop. We fabricate for all metalwork fabrication requirements using various materials.
EFC is also dedicated to supply products efficiently, economically and on time with standards that consistently meet or exceed our customer's requirements. In order to live up to our quality policy and objectives, our company has a continuing program to improve upon operational procedures as well as total commitment to providing and maintaining a safe and healthy working environment at our work sites in accordance with all applicable regulations. We also strive to supply our customer's products with zero defects. This means nothing leaves our product line unless it's absolutely perfect.
Edmonton Fabrication Centre Ltd.
Office Hours
Monday - Friday: 8am - 5pm Saturday / Sunday: Closed
After hour services are available on request basis.
Edmonton Fabrication Centre Ltd.
3515 93rd Street Edmonton, Alberta Canada, T6E 6N6
(780) 466-7171 Fax : 1-780-466-3505