Accredited, Reliable & Cost Effective
Edmonton Fabrication Centre is A.S.M.E. U stamp / ABSA accredited facility for the manufacturing of pressure vessels, piping and fittings. We provide quality, reliable and cost effective pipework fabrication services to our expanding customer base in Alberta and beyond. We have creative, skilled and experienced in house design and drafting team to offer a one-stop fabrication services which comply with A.S.M.E. Sec. VIII, Div. 1, B31.3, B31.1 and CSA Z662. Manufacturing attributes include carbon steel and alloy material in thickness up to 8".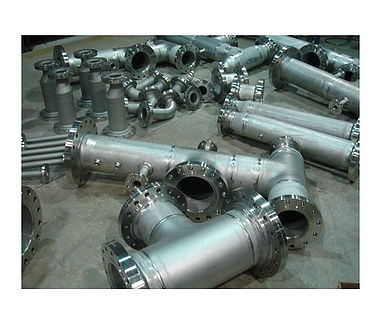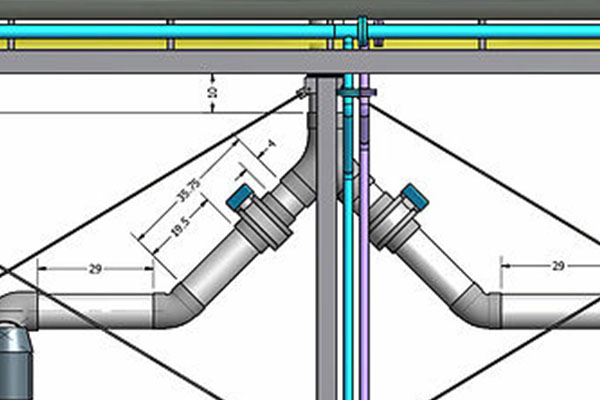 In-House Design & Fabrication
Everything is shop fabricated at our facility in South Edmonton. EFC has an extensive inventory of various piping hydro caps, blinds, and plugs for all sizes and schedules of pipe, complete with 100% traceability and procedures. Our in-house designing and drafting team has expertise and experiences in developing drawings from simple layouts into working fabrication/installation drawings and can handle the size of contracts ranging from the supply of a few sections, to complete projects with multi services requirements.
Certified Team With Efficient Services
With a combination of our state of the art fabrication facility and certified welding team, we believe that we can provide fast and efficient service that will enhance your business and enable you to complete your projects on time. Our one-stop in-house facilities include but not limited to, Plasma cutting equipment, manual and robotic welding machines, machining equipment, rolling/bending machines, indoor and outdoor cranes with different capacities.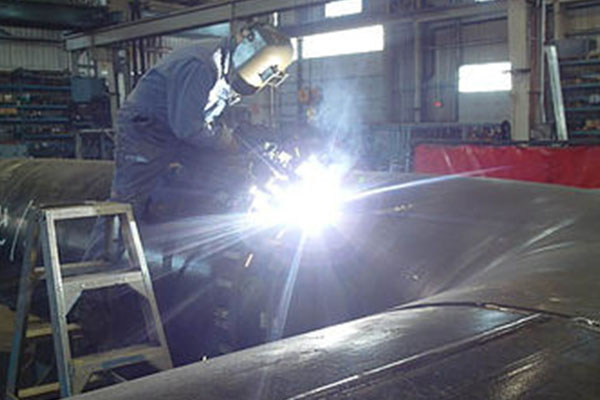 Highest Standard QC & Assurance
It is also our core work ethics to constantly monitor all quality assurance procedures to ensure the quality of our pipework fabrication is up to the highest standard, with all of our operatives being fully trained in quality assurance. All of our welds are stamped, with the relevant welder's code. All pre-fabricated pipework undergoes our internal Quality Inspection as part of our quality control prior to delivery to site.
Edmonton Fabrication Centre Ltd.
Office Hours
Monday - Friday: 8am - 5pm Saturday / Sunday: Closed
After hour services are available on request basis.
Edmonton Fabrication Centre Ltd.
3515 93rd Street Edmonton, Alberta Canada, T6E 6N6
(780) 466-7171 Fax : 1-780-466-3505